We followed I-29 North through Kansas City, Omaha, and Souix City; we took several breaks along the way at numerous rest stops to stretch our legs. We even stopped to enjoy the "world's largest corn palace" in Mitchell, SD. (It was interesting/strange…) Finally we arrived in Wall, SD: Home of Wall Drug Store: a tourist trap in the middle of nowhere. Home of 'free ice water' and '5 cent coffee'. Since it was just about 100 degrees outside we passed on the cheap hot coffee. We enjoyed viewing all of their oddities: you can ride a jackalope, check out the roaring T-rex, play on the splash pad, shop in the gift shop, grab a bite at the restaurant, etc. Not really our thing but if you are near Wall Drug you have to say you stopped in! (Plus they had some pharmacy history to view) What else is there in Wall, SD? Nothing (practically nothing) except the Badlands National Park.
We, of course, didn't drive thousands of miles to ride the jackalope. We were excited to visit the Badlands. We parked right out side the park at Buffalo Gap National Grasslands and we were very glad to finally take a moment and enjoy the sights for a week. (Or so we thought).
Temperatures were sweltering. Eliza was extra cranky. We had plenty of solar but the air conditioner could barely keep up. The point of boondocking (for us) is to enjoy nature and it was almost too hot to be outside. We took a drive through the National Park one afternoon and saw 5 different types of animals in 5 minutes.: sheep, buffalo, prairie dogs, coyote, and haws. It was fun and Eloise definitely enjoyed trying to spot all the different animals. Unfortunately due to work and the hot hot temps we weren't able to enjoy the hiking in the area. We packed up after only a few days and hit the dusty trail further on to Custer and the Mount Rushmore area.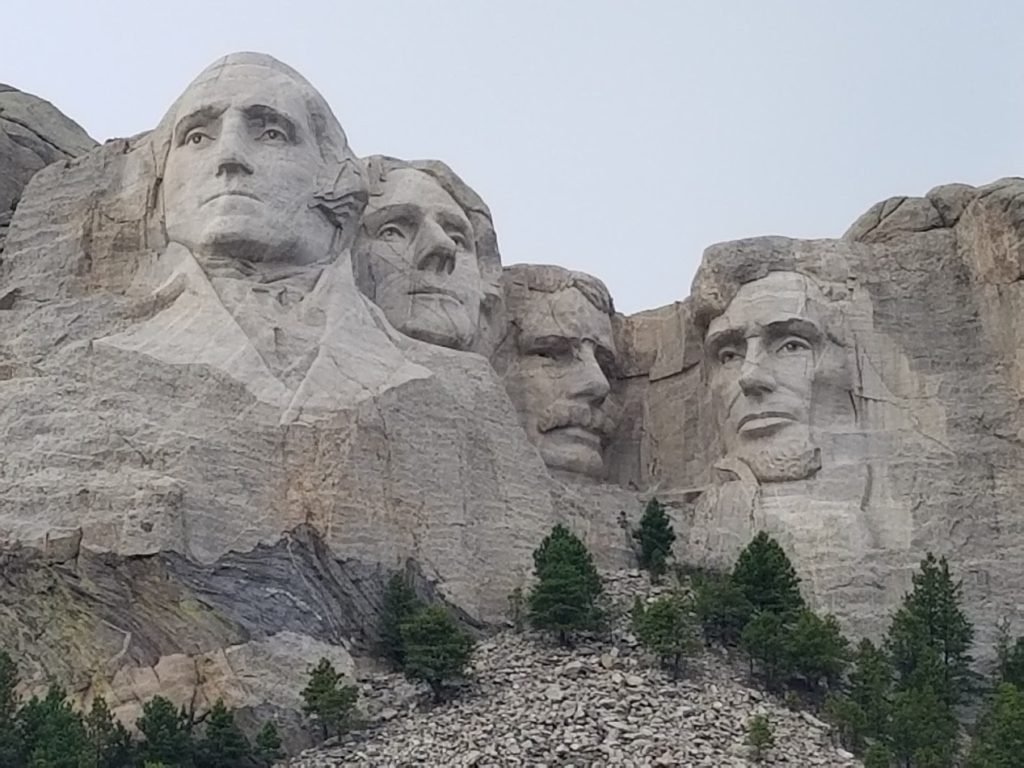 Mount Rushmore was interesting. It was neat to see it so up close and to learn about the history of the sculpture. Parking is $10 and I was a little put off by that and the whole thing seemed liked more of a tourist trap vs. a quiet place to experience and view a piece of history. We also took time to go to Wind Cave National Park. Unfortunately Eliza wasn't feeling the 'family friendly' cave tour that was recommended and had a melt down 40 minutes into the 60 minute tour. She was d-o-n-e. (Oh well, first time for everything–she had been on a cave before and slept through it.) It was a beautiful cave and her cries echoed marvelously throughout it 🙂
Our campground in Custer I thought was unique. It was an old Flinstones themed campground that opened in 1966 and was sold in 2015. It re-opened under the name "Buffalo Ridge RV Park" but some of the old Flintstones decor remained and it was entertaining to see. I would have loved to visit this park in its heyday (probably 1990s?)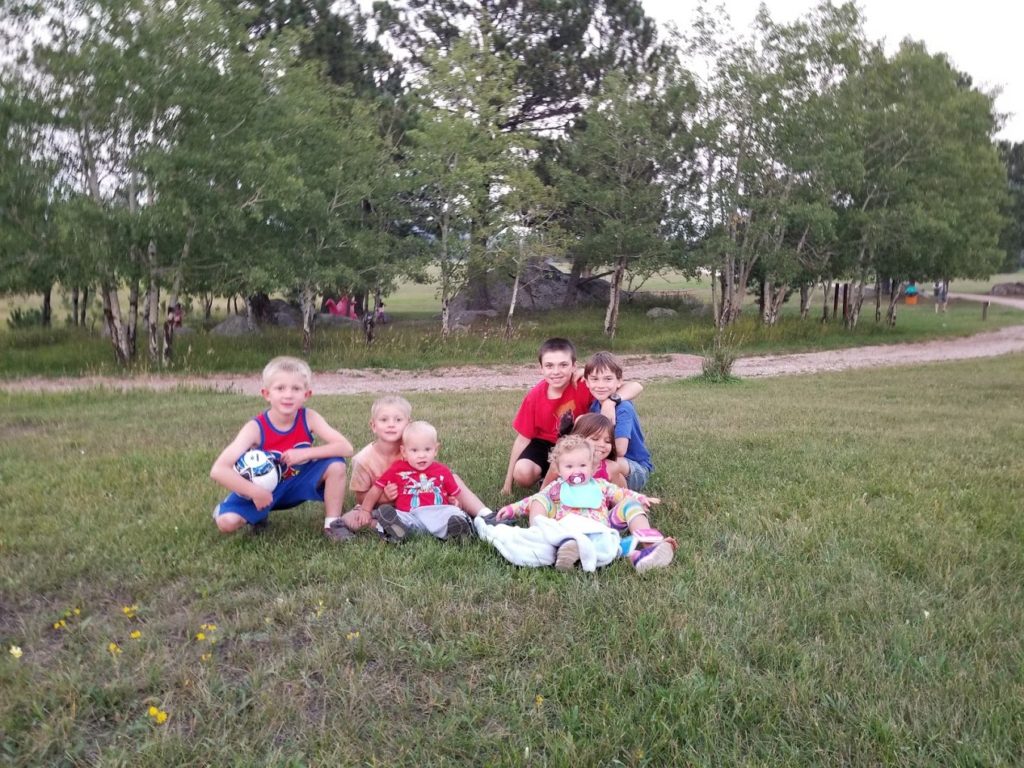 One night while were were riding around on the campground train (which was free and kinda cool) we met 2 other families who 1) happened to be parked right next to us and 2) were also traveling the country. Eloise had a ton of fun playing with all of their kids and we enjoyed a campfire with them before we parted ways. We decided to check out Rapid City before leaving the area and both of the girls had fun at the Wa Tiki indoor waterpark. Eliza loved the warm water and zero-entry pool while thrill seeker Eloise was able to ride on all the slides on Dad's' lap; a fun day!