Wicked: (adj.) /wik-ed/ Common slang in the state of Maine. Wonderful; great.
Wanderers: (n.) /wan-der-ahs/ Group of people who move about without a definite destination or purpose.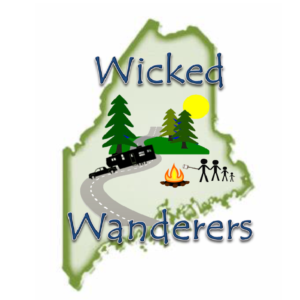 ---
Welcome to Wicked Wanderers! A Maine family's nationwide adventure.
Who are we? We are the Wanderer Family: Kevin, Emma, Eloise, and Eliza.
We sold our +3,000 square foot home in the middle of May 2016 and moved into our new Dutchman Voltage toyhauler that same month. Unfortunately numerous frustrating issues with the Voltage and manufacturer Keystone led us to move out of that in November 2017 and into a 2011 DRV Elite Suites 5th wheel. We are enjoying our new home in the DRV and loving all the various families we meet enjoying life 'on the road' like us seeking out new adventures.