The main purpose of our current visit to Quartzsite AZ was to meet up with Brian Boone our solar installer. We parked our rig right near him and met with him to review the solar installation process, discuss necessary preparations, order parts, and complete the installation. The whole process took about one week (mostly waiting for parts to be ordered and arrive) with the installation taking only one day with three people working on it.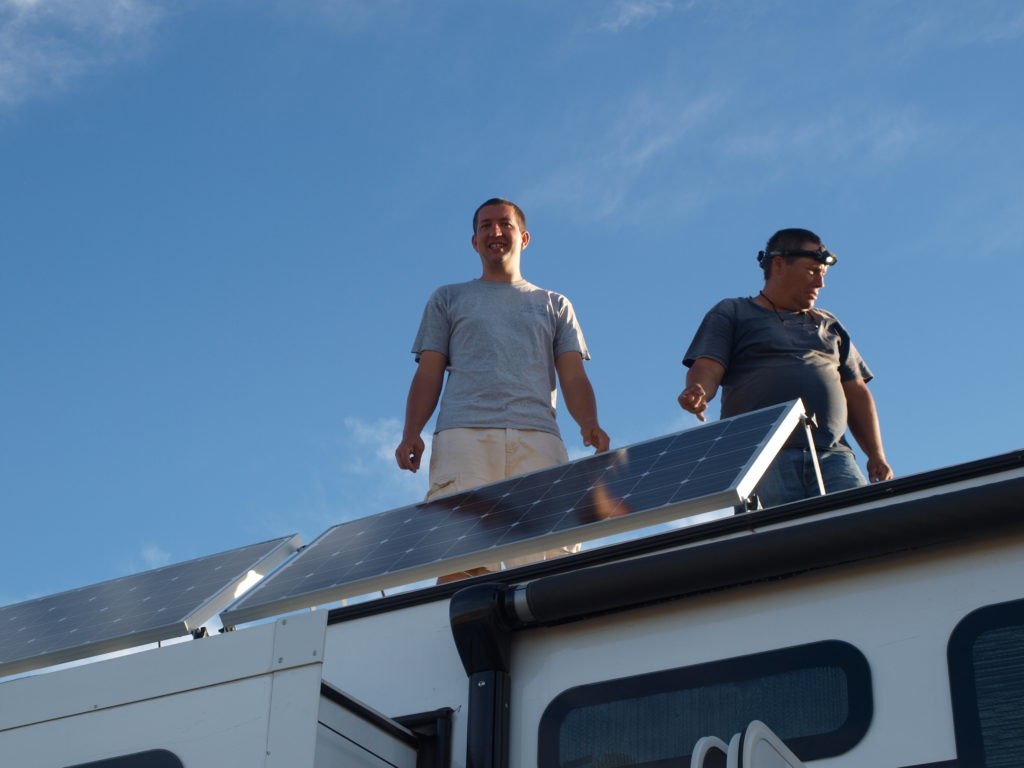 Brian and his installation assistant Jerry were very professional and quick. Brian was highly knowledgeable about solar and was able to answer all of Kevin's technical questions and concerns. It's obvious that Brian has many years of experience in this area. Since Kevin works during the day it was nice that Brian was available to answer his questions at all hours of the day. Brian also took some amazing drone shots of the completed install that you can view here: Solar Install is Complete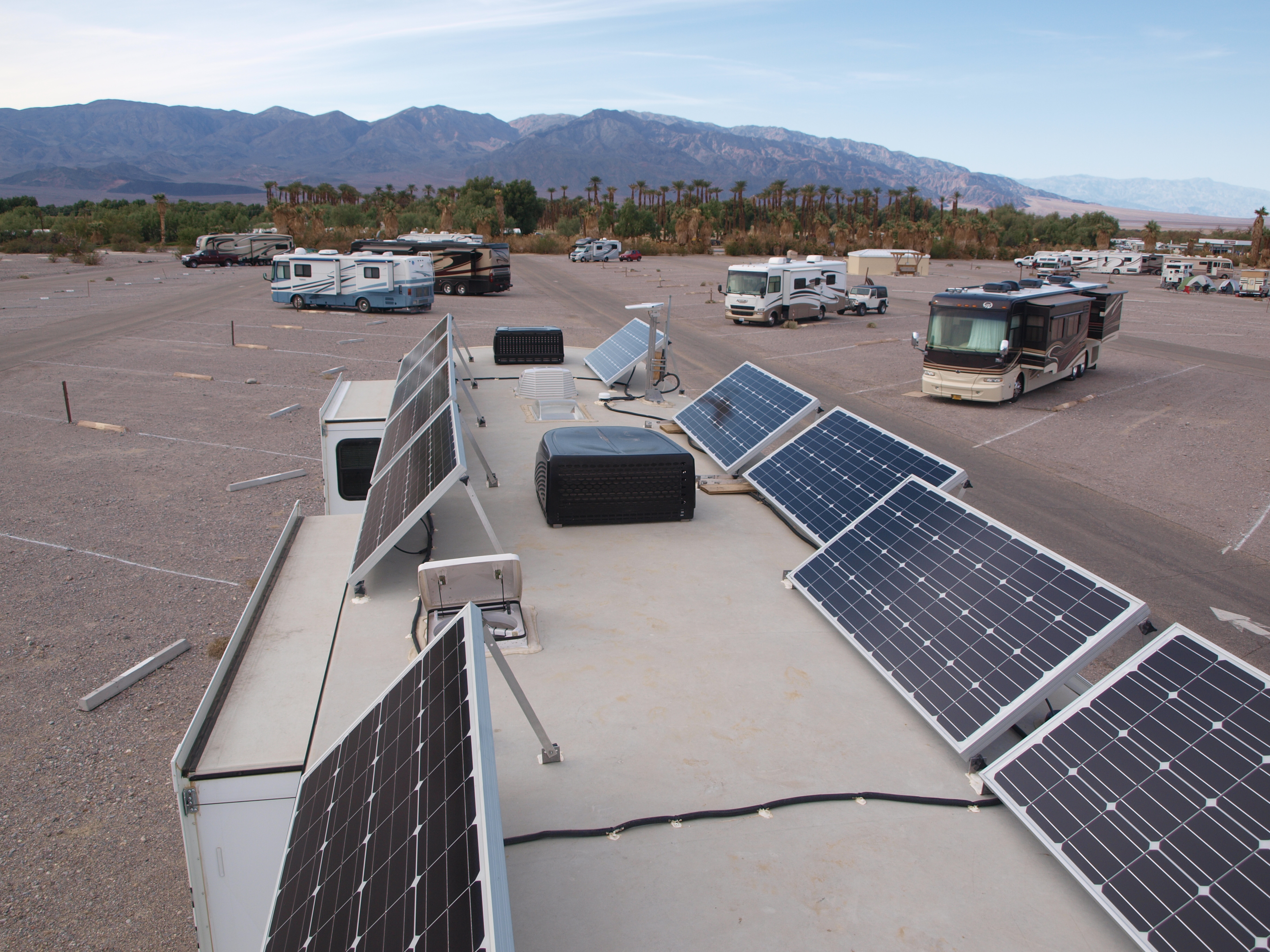 Our solar system consists of ten mono-crystalline panels with a maximum output capacity of 1600 W. We have had to make a couple of adjustments to our panel set up as we had one of our air-conditioners shadowing a panel causing the output to drop (fitting 10 panels on an RV roof with 3 ACs and 3 vents is no small feat). Even a small shadow can drop the amount of solar power harvested.
Special thanks to Brian's wife for receiving the materials for us at her work. We are so thankful to be able to harness the power of the sun and to enjoy the peace and quiet of nature without having to utilize our generator. Solar will allow us to park in places without 'full hook ups' and still enjoy almost all of the amenities of home.
For those of you following our page looking for the technical details here you go:
4 Fullriver 400-6 batteries (830AH total @ 12 Volts)
Magnum Energy MSH3012 pure sign wave "hybrid" 3000 watt Inverter
Magnum Energy PT-100 MPPT solar controller
Magnum ARC50 (remote control panel), BMK (battery monitoring kit), AGS (automatic generator start kit)
10 Hightec 160 watt mono-crystalline panels (with tilt mounts), running in two series strings of 5 at approximately 100 Volts
New 6 breaker AC subpanel with 5
Heaps of blood sweat and tears…
LOTS of copper wiring/snaking