We crossed the border from Arizona into California and headed north towards Joshua Tree National Park once the solar was up and working. We were ready to be out of the hot desert for a while too. Neither Kevin or I have ever visited Joshua Tree before and were excited to check it out!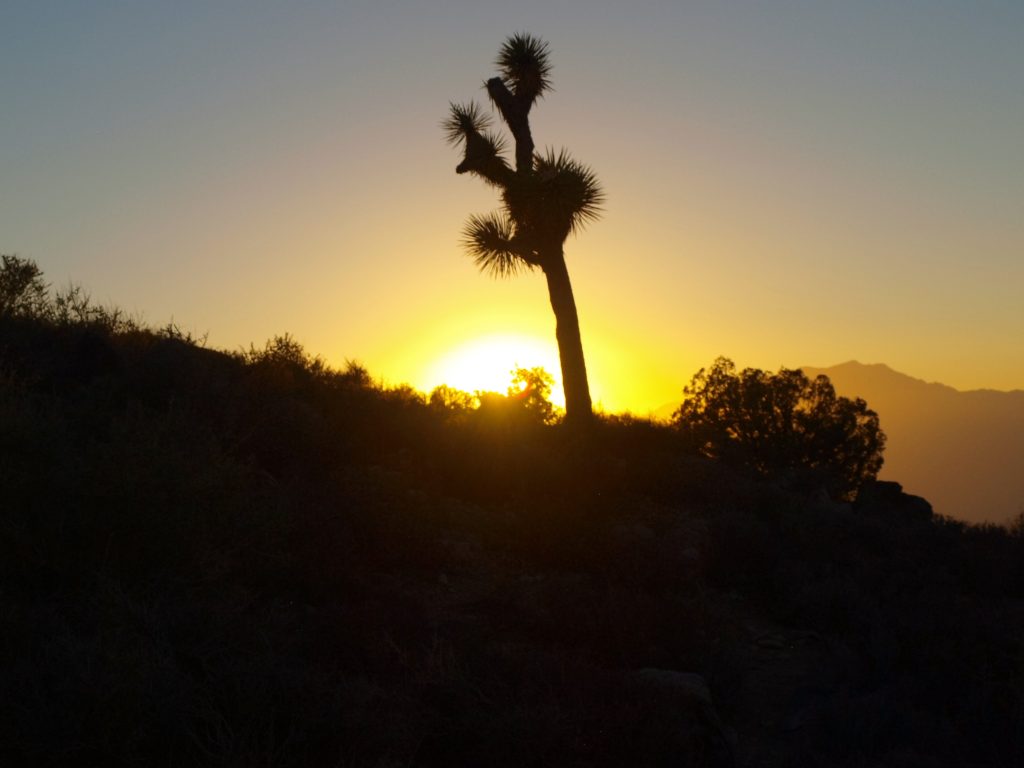 We parked at the free Federal BLM land near the Northern Joshua Tree park entrance. (It is easier to gain access to the popular parts of the park from the North and camping on BLM was 'free' and we knew we could fit our not so small RV in there).
It was a dry lake bed that we boondocked in so there were no frills but our rig is self sufficient and we were able to utilize solar power. It was a new record for us and we were able to go two weeks straight boondocking without really even needing to conserve water use (we do have 160 gallons of fresh water on our rig which can last us a long time).
The BLM land is an overflow camping area for Joshua Tree and there were a surprising number of other campers and tenters there despite cold night time temps down to the 40s.
There was also a pop up dust storm while we were there with wind gusts of 50 mph!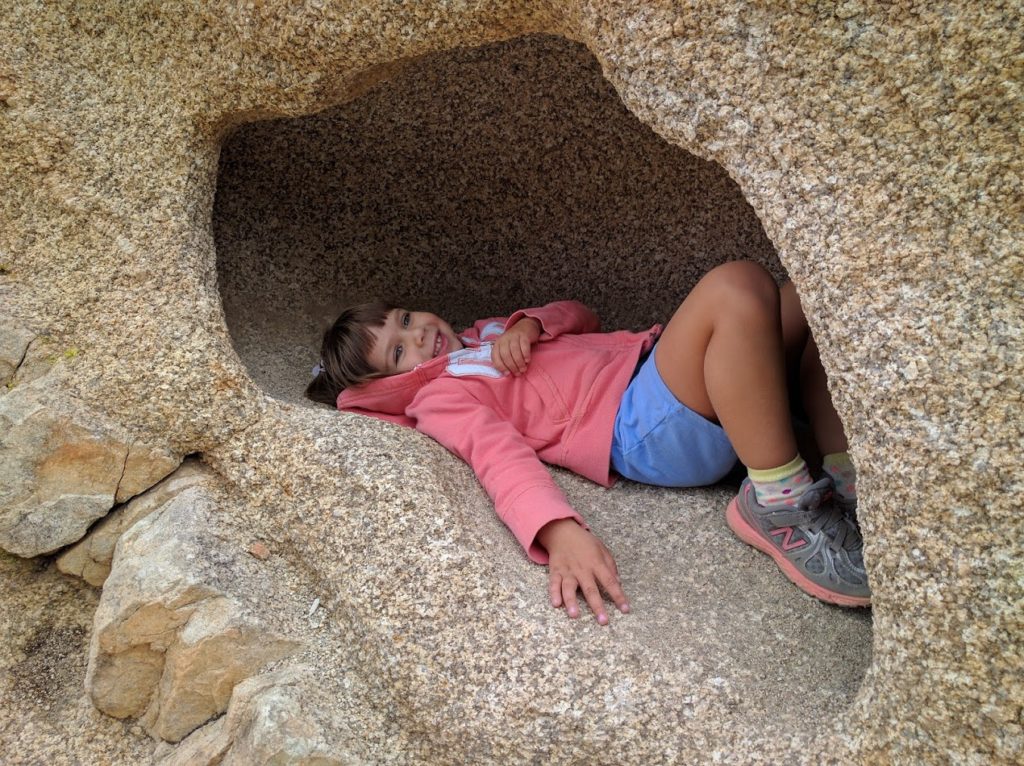 We enjoyed several hikes including Skull Rock, 49 palm oasis, and Ryan Mountain; Eloise set a new personal best for hiking 1100 vertical feet on her own! Go Eloise. Candy motivation was definitely involved but depending on her mood she really does enjoy the fresh air and hiking. Eliza always enjoys a nice long snooze in the baby carrier on each hike.
We were fortunate to able to align our stay at Joshua Tree with another fulltime family we met in Vermont many months prior. We were able to visit with them while Eloise played with their 3 year old son Elias and everyone had a fun time.
Coincidentally we met another young family on the BLM land at that same time and they joined in sharing a fire and pot luck dinner with us. All four kids enjoyed running wild together and it was quite the spectacle. It's always really neat to meet up with other young families on the road as we seem to all have quite a bit in common.
We were all sad to leave our friends behind but after a few days it was time to move on to greater adventures north at Death Valley.