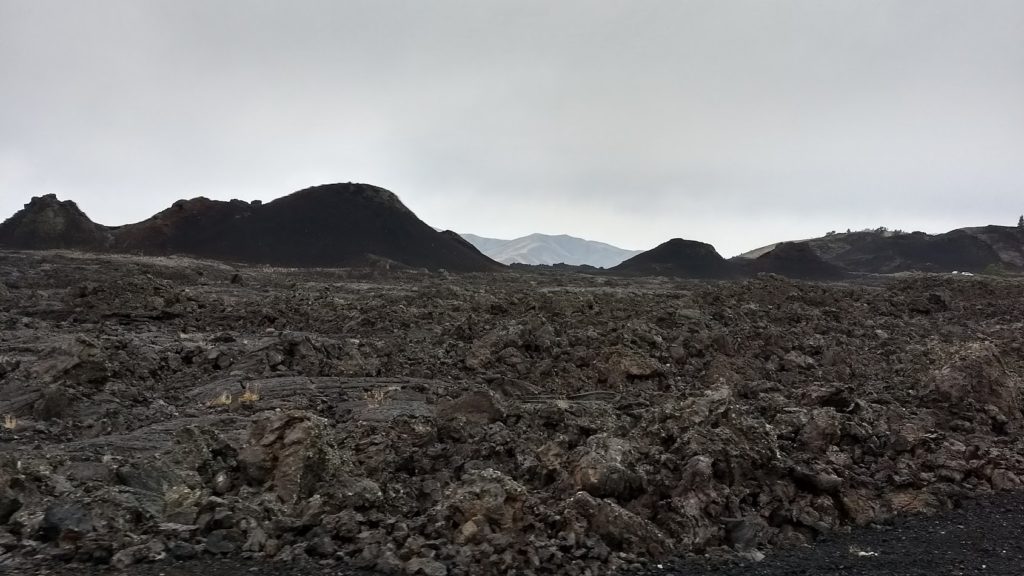 If you ever get the chance to visit Idaho we'd recommend Craters of the Moon National Monument. We left Montana headed towards the Northwest and planned a little detour to check this place out. We were glad we did; it was really neat. To quote the National Monument's webpage it is a "vast ocean of lava flows with scattered islands of cinder cones and sagebrush." Sounds a bit boring, but its such a unique landscape. We would have loved to stay there longer and tour around Idaho but there was no cell service, the campground was full, and we were getting tired of being on the move. We were ready to get to Washington state aka the Evergreen State.
We are a member of "Thousand Trails." Maybe you've heard of it, maybe you haven't. Its a camping club membership. We have been members for a year but haven't used it much due to several factors I wont get into here but the simple answer is that we were pretty 'meh' about it in the past plus we prefer boondocking. We almost did not renew our membership but we were glad we did. We stayed at one of their campgrounds right near North Cascades National Park in the town of Concrete and we had a really nice stay. The weather cooperated and the hiking was plentiful. Eloise was able to play with several children here which was fun for her too.
Our second stop was just an hour north of Seattle where we stayed at another Thousand Trails property (they have numerous campgrounds in the Northwest to choose from). This one was pretty nice, quite large and beautifully lush–again we were pleasantly surprised. It was like camping among giant trees in the rainforest. Really cool. We used this campground as our home-base for visiting Seattle. We had always wanted to visit Seattle so we splurged: we decided to go into the city, rent a hotel, hire a babysitter (!), and go out on the town. It was ah-mazing. Fun for all. Eloise was excited to have a sitter, Eliza could have cared less haha. We were able to enjoy a meal and a few drinks in a fun city in total peace and quiet….As a family we also enjoyed visiting the Pacific Science Center, Children's Museum, Artists at Playground, and Pike Place Market.
Our third stop in Washington was Olympic National Park. Amazingly lush. Another beautiful National Park. We drove up to the Hurricane Ridge Visitors Center and over to Obstruction Point. The views were in and out of the clouds and the temps were in the low 30s…brr! Then we followed highway 101 around the park (which is huge) down to the Hoh Rainforest. For these two stops we camped for the first time at an Escapees park for a few nights and at the Elks Lodge in Forks. Both stops were uneventful however we found the Elks to be very welcoming and a good value. Nice to meet some fellow Elks along the road! Interesting side note is that the town of Forks is where author Stephenie Meyer based her Twilight saga novels and selling the "Twilight" experience is now a source of income and tourism for this town!