Our last blog update was Dec 17th. It has been a VERY busy 3 months for us. Our goal is to catch everyone up with a series of quick blog posts.
Lets start with what happened right after we left off…So what were we to do? Keystone denied our replacement unit. Things got hot and heavy with them; they were confident they could repair everything (for real this time?) at their facility in Oregon. They needed 4-8 weeks depending on parts. But after having just been at their Indiana factory in August were we willing to again be truly homeless for up to 2+ months? Did Kevin's mind explode brainy bits all over our walls in a fit of rage and exasperation? In a word: yes.
We had already been down this road before with this toyhauler, with several of the same issues as before, and now they were planning the same 'fixes.' We were done. It was clear we would either have to get a new camper to keep traveling or find a house and be done with it all. We had been traveling for a year and a half and much of our time during that period we had to change our plans to fit our RVs repair schedule and not living as we had intended. We weren't done yet; we wanted to continue to travel. We reluctantly agreed to yet another round of repairs.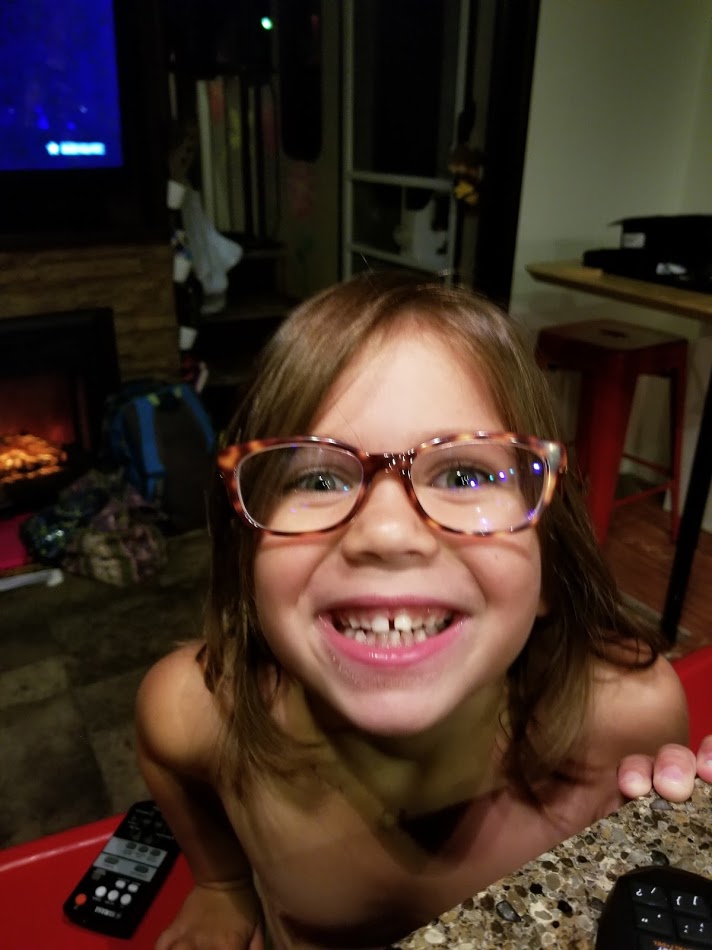 We went on a 3 week nationwide search for one of the best, well-made 5th wheels we could tow with our current truck: a "DRV" (that's the brand). They don't make many units. Brand new they are pricey and heavy. They have several models but we needed one of their 2 models that had bunk beds. Turns out those are rare; very rare. We decided we wanted a used unit: not something new that hasn't been broken in yet. We needed something that has been road tested and was ready to go. We found a handful of RVs that met our criteria however when we called we learned that all of them had been sold except one (red flag #1).
This RV we were interested in was a private sale in Wisconsin. We had several phone calls with the seller who was friendly and seemed forthright with information about the camper. We scheduled a Skype call to view the RV but the video call quality was quite poor (red flag #2). Kevin noted rust on the camper but the owner said it wasn't rust it was just the poor video quality. Deals were discussed. Arrangements were made. We were still in Oregon and winter was fast approaching.
We decided that first we would move our current toyhauler to sunny Phoenix AZ for 3 reasons: 1) we had friends there who could help us move, 2) it's a great area to sell a toyhauler in, 3) it rarely rains in Phoenix so being in an RV with a leaky roof & wall was not an issue. It was not ideal that we had to abandon our plans of traveling slowly down the coast of California but getting into a new RV was now our #1 priority (again changing our plans for this toyhauler! Grr!)
We set out to drive straight through the night all the way from Oregon to Phoenix. Snack were packed, kids were ready to go. Unfortunately right away we had an issue. One of the failures we forgot to mention was that while in Oregon we almost lost a rear axle after the factory refused to repair the attachments for this axle (they said 'the welds looked fine'). We called in a mobile welder to our campground in Oregon earlier in October and he fixed us up. Well….unbeknownst to us he also nicked our hydraulic brake line with his welding torch! Gah. As we started our long trek Kevin notice right away that 'something was wrong with the brakes." We pulled over, discovered all the hydraulic fluid had leaked out (and had probably been empty for weeks) and in the middle of a grocery store parking lot he sat for 2 hours fixing the brakes. THEN we got right back on the road and drove the remaining 20 hours to Phoenix. Man were we glad to finally have arrived. We set up and Kevin immediately drove the 40+ hours up to Wisconsin solo with the intent of buying this DRV.
He arrived and the RV was not what we had been told; it had been heavily used in salt conditions with so much rust. Kevin left within 10 minutes and drove straight back to Phoenix. He was not happy and we were feeling like we were running out of time and options.
Within one day of returning from his long solo drive up to Wisconsin Kevin got a tip on a new consignment DRV with a bunkbed in Oklahoma. He called and made a deposit to hold it immediately–finally we had a new solidly build place to call home.
Up next: Making your friends move all your stuff from one RV to another