A girl walks into a cactus…is not the start of a funny joke. It was a really bad night that Eloise has thankfully fully recovered from. She was walking next door in the dark to say goodnight to her little friend and tripped. Kevin and I spent an hour and a half picking cactus spikes out of her. Poor baby! My fault for not giving her a flashlight. 🙁
Anyway, cactus aside, we loved our time in Moab, Utah. We stayed about 3 weeks in total. We loved the food. We loved the local vibe. We loved the hiking and biking and if you ever go there you have to try the Quesadilla Mobilla food truck! Yum!
It wasn't all amazing tho: first there was the snow and then there was the wind. We encountered a winter storm on a mountain pass towing our 5th wheel from Bryce to Moab. We saw several tractor trailer trucks off the road and Kevin was 'white-knuckling it' driving down the steep, icy mountain pass. Yikes. We were all glad when we had finally arrived in one piece. Secondly, THE WIND is unrelenting in Moab. Of all the nights we stayed in Moab we could only have a fire/be outside in the evening about 5 or 6 nights. (That's a lot of windy nights!) The wind blew over our hammock/hammock stand, ripped the hinge off our front door, blew away a few toys, and untold amounts of sand blew into our camper during several wind storms. Oye!
We boondocked (dry camped) on public BLM land about 12 minutes from downtown Moab and had an amazing view of the La Sal Mountains. Moab is perfect for dry camping as there is free water and dump stations in town. We had long planned to come to Moab and there were several things we wanted to be sure to do. Our first order of business: a new mountain bike for Kevin. After lots of careful research and planning, his dream bike was finally found on pinkbike.com and he had an amazing time breaking it in. He rode over 100 miles of trails including the whole enchilada, mag 7, and slick rock. I inherited Kevin's old mountain bike and redecorated it appropriately. We have been able to enjoy several family bike rides since.
We had the good fortune of meeting up with numerous other fulltime families and friends while in Moab which was a great blessing. We love meeting and getting to know other families on the road. First we met with a family traveling the US from Switzerland who happened to park right near us. Then we met up with the Logdson's from Tennessee. We went out to dinner with them a few times, enjoyed a the Moab Jeep convention, went on a beautiful hike, and had fun playing and hanging out around the fire. We hope they will be able to meet up with us for a tour of Acadia in Maine later this summer!
Then we met up with a couple from Escapees Chapter 8 who we had met during our two week trip to Mexico this past February. Donna has her hair dyed rainbow colors and just loves playing with Eloise! Eloise couldn't wait to try some temporary hair dye with her.
Next we met with a fulltime family originally from Lithuania who we had met at several rallies in the past. Eloise got to know their daughter quite well over the course a a week while Kevin and Giedrius were able to enjoy numerous mountain bike rides. Together we all enjoyed the town aquatics center and playgrounds, several hikes in Arches National Park, and we also rented a Jeep with them one day. We rode our Jeeps on the 100-mile "White Rim Road" in Caynonlands National Park. It was such an amazingly fun and adventurous way to experience that national park.
Finally, we met with our Maine friends Cassie and Ryan who passed through Moab for one night on their month long tour of the US. (Eloise vividly remembers attending their wedding last fall and thus refers to Cassie as a 'real life princess.' Cute.)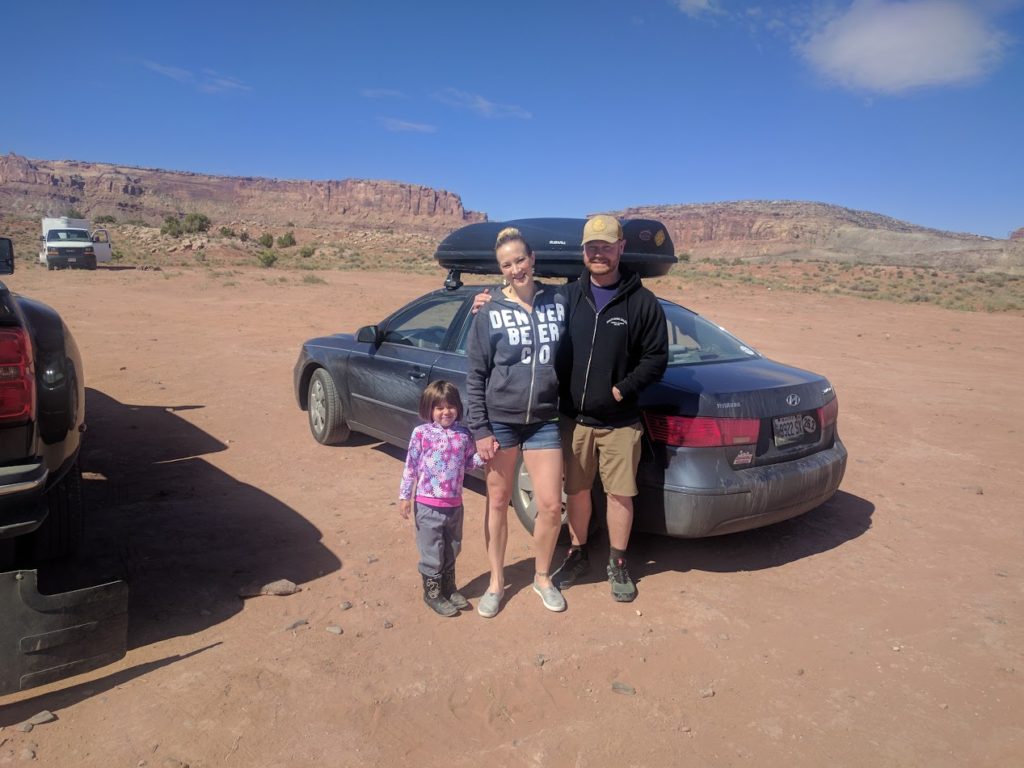 The princess and her prince went on a few hikes in Arches with us, went to the local brewery, and were the first guests to stay overnight in our home in a long time! We all enjoyed hanging out with them before they headed on down the road to Las Vegas the next morning.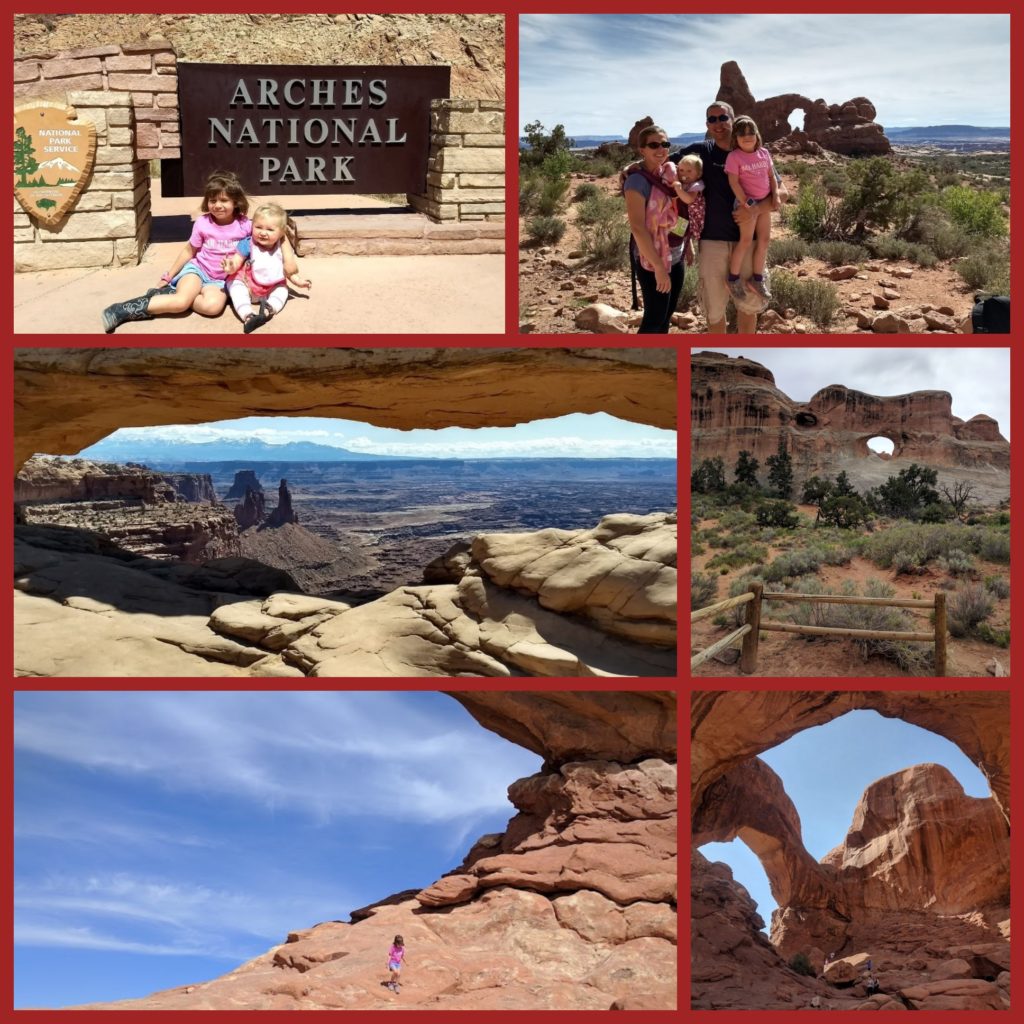 All in all we had a magnificent time in Moab and can't wait until next time…