Kevin had been searching for the 'perfect' used big rig truck for months. He wasn't liking how our GMC dually was pulling the 5th wheel and we had recently learned that our heavy trailer was borderline too heavy for our GMC. Since we knew we weren't likely to majorly downsize any of our items in our trailer to save any significant amount of weight we knew the only solution was a different truck: a bigger truck.
The truck that checked off all the boxes for Kevin was, of course, about 3,000 miles from Maine down near Phoenix, AZ. The truck is a single axle Volvo VNL 670 Semi (HDT) truck with a D13 engine. It started life as a commercial truck, then about a year ago had been purchased by a cowboy for towing his rodeo trailer. The cowboy had retrofitted it to have a gooseneck flatbed and removed the factory hitch. Kevin and his dad (Kevin) flew out, had the truck professionally inspected and shared driving it back up to Maine over a long weekend, in true "trucker" style.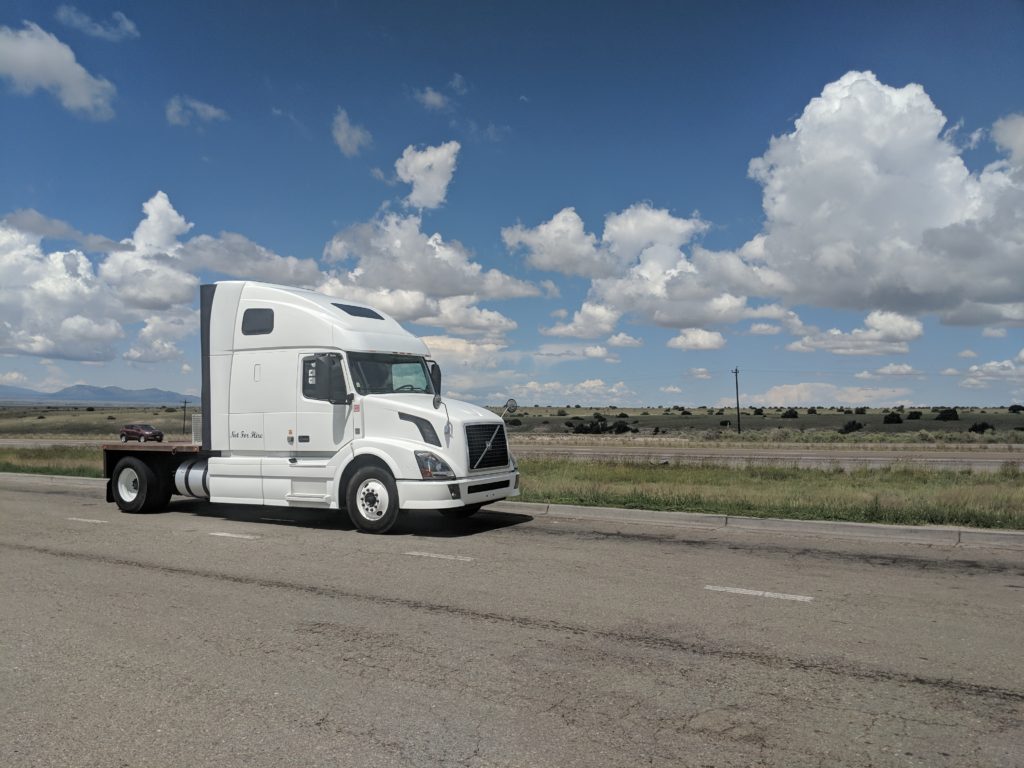 The truck was parked at Kevin's moms house in Lisbon where his step-dad Greg owns an auto shop. It was there that together for the next 4 weeks they transformed the truck into exactly what we needed. They built a large cargo box, transformed the hitch from goose neck to 5th wheel. The truck was washed, cab interior was thoroughly cleaned, a dinette table was added (that still turns into a bed), paint touched up, 6 new tires, new driver and passenger side seats. A lot of preventative maintenance work was also performed.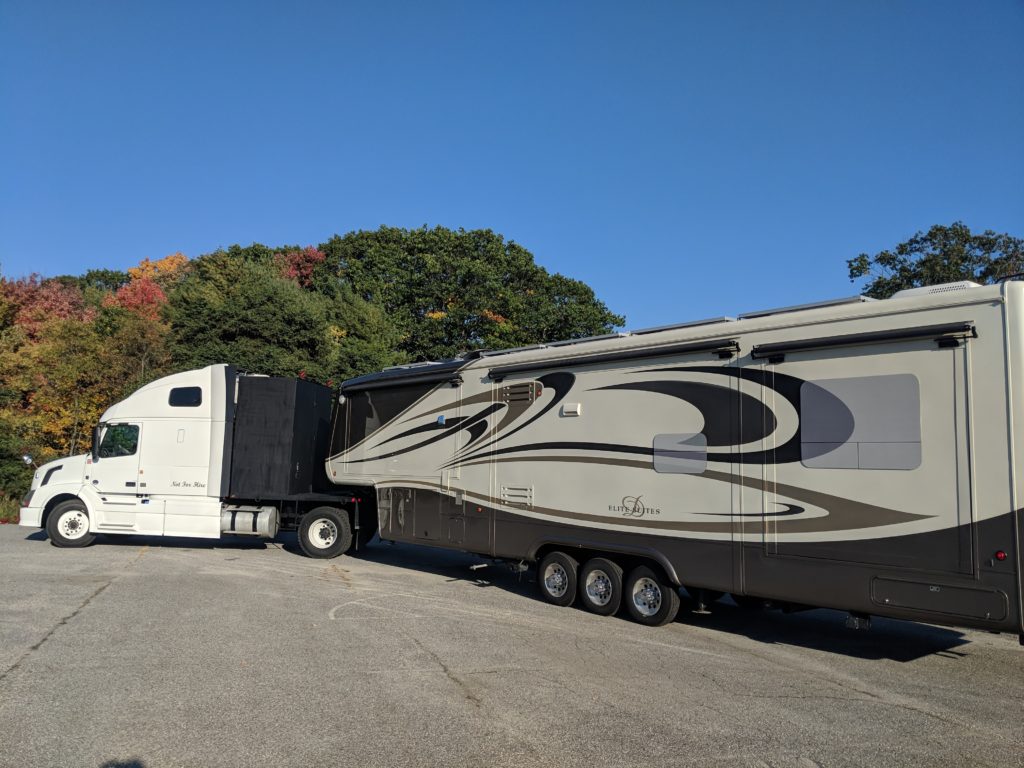 While Kevin was working 24/7 on the truck Emma and the girls cleaned the interior of the truck, visited family and friends and focused on getting ahead on school work. They did pumpkin carving with Grammie E and Grampy Kevin, visited a fair with Grammie Carol, and enjoyed fall in Maine. Before we left Maine we sold the old truck and enjoyed one last meal with family.