Gila Bend was interesting to say the least. On the one hand it seemed to be a quiet little town with nothing going on. On the other hand there were some interesting kitsch metal sculptures sprinkled around the town and there was this place: Space Age Lodge. Weird.
We pulled in to a brand new KOA in Gila Bend to take a quick break from boondocking. We did laundry and cleaning. We decided to join in on a group campfire at that KOA and their fire pit was so new that the hot logs from the fire exploded a pocket of cement into the crowd! Luckily no one was hurt and it certainly woke everyone up that night! We did enjoy some yummy fire roasted s'mores too.
After a brief stay at the KOA (which was pricey) we moved on to Holt's Shell RV Park which was $11 per night for full hook up! Woot. While Kevin worked we explored the town and indulged in long showers, deep baths, and unlimited laundry. It was here that we saw our first black widow spider on a rock wall. (Not sure why we didn't take a picture…maybe because I was busy running away…) We decided to stay here for a week to explore the Sonoran Desert National Monument. It turns out that there are no hikes in that national monument that don't require an off road vehicle to access. Bummer since we had pre-paid to stay at that RV park. Live and learn.
When the week was over we moved south to Organ Pipe Cactus National Monument where there was known to be better hiking opportunities. We tried boondocking on BLM land there however the internet was too slow for Kevin to work (another bummer) so we moved to the campground within the monument which was amazing with internet and fantastic desert views.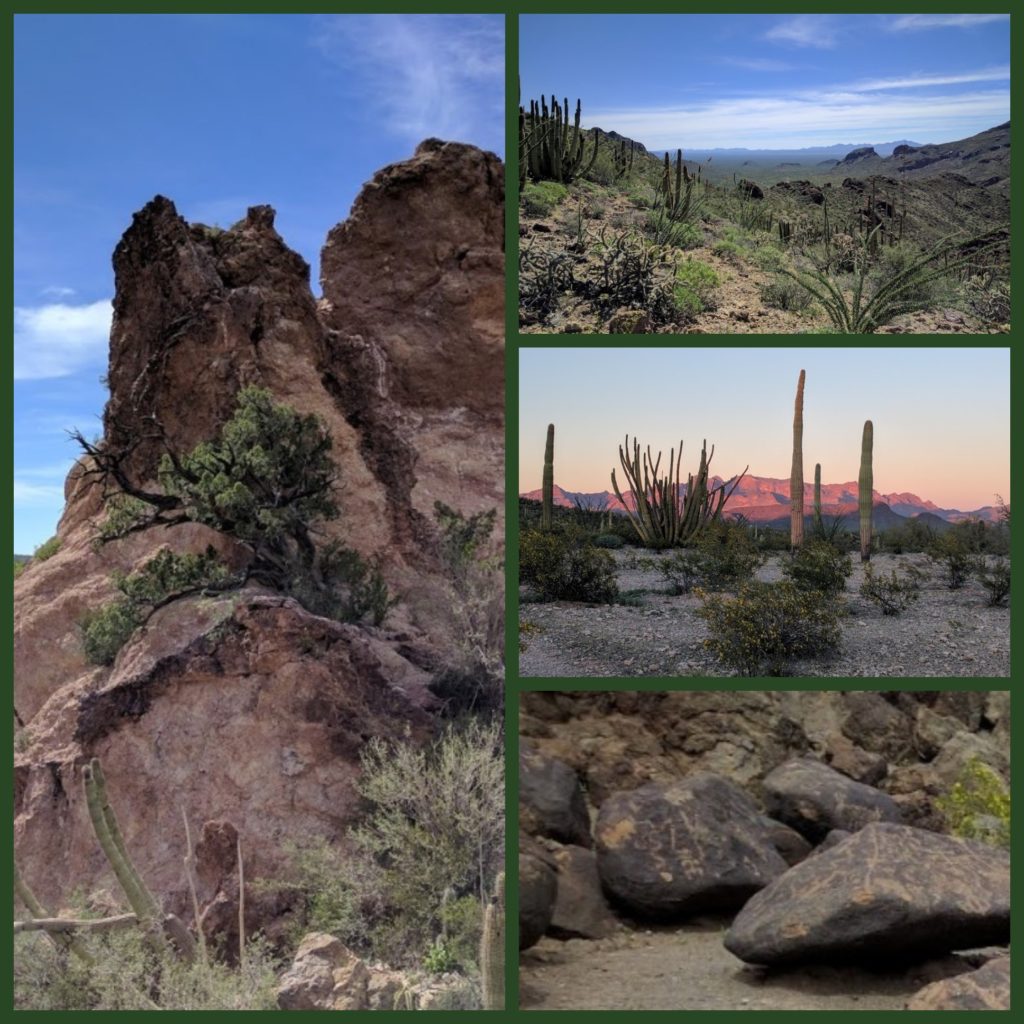 The weather had started to get hot a week or two before and daily the temperatures here near Why, AZ, were reaching 85-90F. Hot temperatures bring out the rattle snakes. We knew that. We had been running all over the Arizona desert for the better part of 4 months now and had yet to see any real wildlife beyond a few roadrunners, rabbits, and one snake in the fall (Kevin saw it at dusk in Quartzsite, AZ). We decided to go on a short hike that left from our campground to an old mine.
It was a well traveled trail and we saw at least 15 people hiking it as well. It was hot but we left early in the morning. On the way back home Eloise was hot and tired so I lagged behind with her while Daddy and Eliza hiked ahead. Well, just a quarter mile ahead on the side of the trail was large adult rattlesnake that was rattling and posing to strike! Kevin sprinted back down the trail to warn me. (I asked if he snapped a pic but he said that wasn't on his mind at the time haha).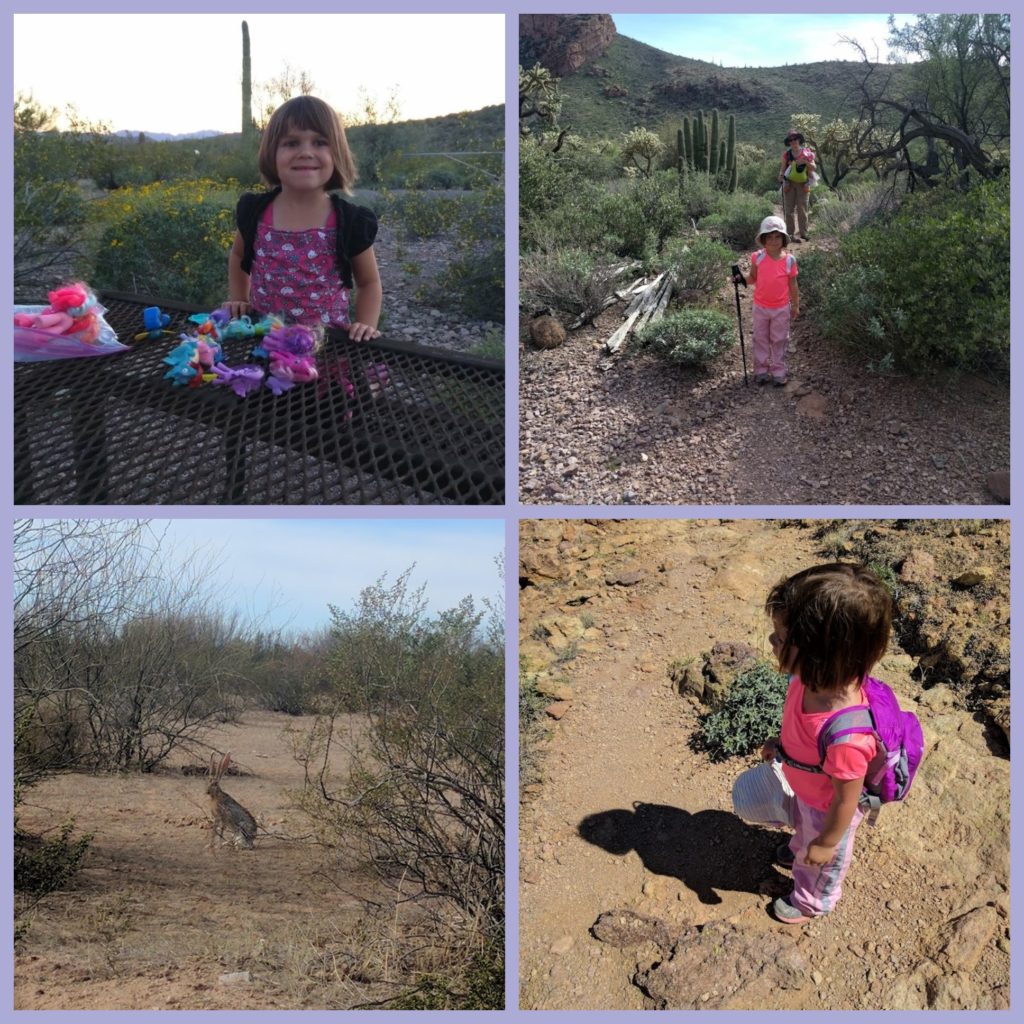 We hiked off trail way around where the snake was last spotted and hightailed it out of there. Kevin went to alert the ranger since there were so many other hikers on that same trail but by the time they made it back to the spot the snake had slithered away. Amazingly, the ranger told Kevin that there had been no snake bites in the history of that National Monument! We had paid to stay at the campground for 2 more nights but packed up and left that same day. Kids and rattlesnakes don't mix and if the snakes are coming out of their dens then we are going to move out of their way!