We promised to reassess our thoughts on living full time in a 5th wheel every 4 months during the first year so here is our second installment.
We have officially lived in our new home for 8 full months now! My my how times flies. How have things changed after four more months? Well, I'd say we are just now finding our groove. It feels like home and we finally have upgraded, fixed, remodeled it to be perfect for our day to day life.
Here are the original questions with our current answers after 8 months:
Aren't you cramped living in tight quarters? No, still not cramped. Its a 40 foot 5th wheel. Plenty of room. We have donated/sold even more items that we have not been using to make even more room.
Do you miss your old house? No! (Eloise still reminisces about a few of her old toys and has a list of items she'd love for me to dig through our storage unit to find for her this summer haha)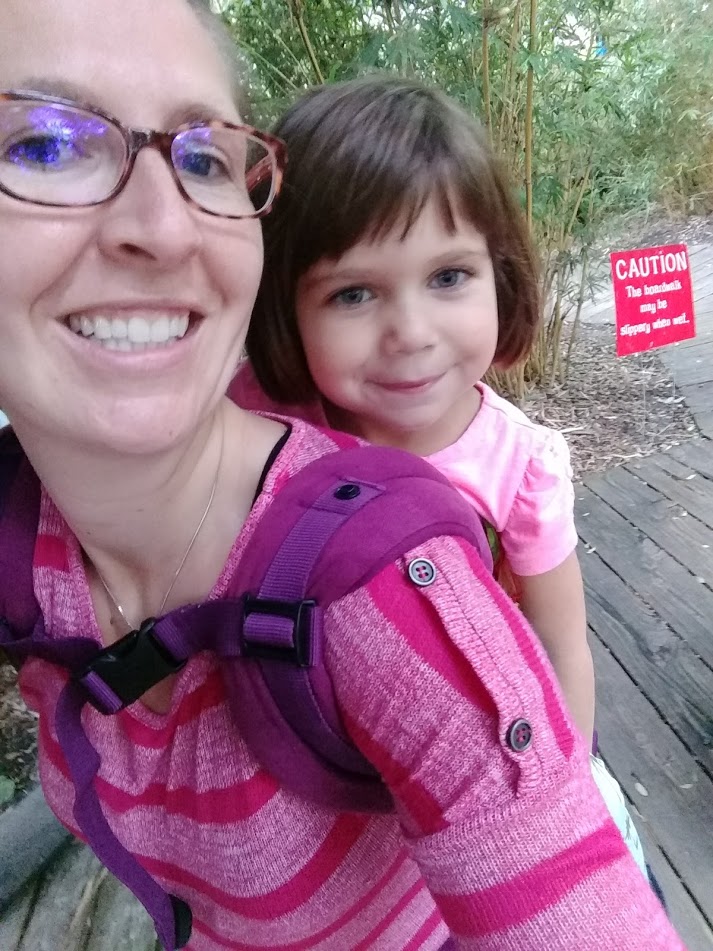 Do you find you are missing anything in your new home? No. We really have everything we would want to be comfortable. It's a fully equipped house on wheels including dishwasher!
Are you doing this to save money? No however we have been able to realize cost savings by free camping or boondocking vs staying at campgrounds.
How do you work/how is work going? Kevin's office remains in the converted the toy hauler area and he is able to shut the door to keep out the every day noise from the girls. Internet connectivity can sometimes be an issue but with our cell phone booster we have had very few issues (with the exception of some video conference calls.)
What are your favorite parts about your new home? This answer hasn't changed: time spent outdoors and increased family time with an emphasis on shared experiences, meeting new people, and reuniting with old friends. We have met so many new friends and experienced a number of new places that have been truly amazing. It is an incredible way to live for sure.
What's your least favorite part about your new home? Added stress from repair work remains the least favorite part of this lifestyle. We just finally had a repair completed that started 4+ months ago. And still 'moving days' remain stressful as we take down, drive, and set up with two small children. We get better every day and are efficient however obviously kids are unpredictable and can throw the best laid plans aside. Unfortunately Eliza does not like her car seat and does not nap in the car…(well, she doesn't like to nap in her crib either haha)
What one piece of advice would you give to anyone else considering doing something like this? Do it! Ignore the naysayers and embark on a life changing experience. In fact, just this past January we parked for two weeks with more than 50 other rigs in Quartzsite as part of an RV gathering for Xscapers.
The Xscapers is a group of full time RV-ers who are typically younger and still working (vs. the parent group: Escapees who are typically older and retired). We belong to both groups but clearly identify with the Xscapers group which was happening to have a 2 week boondocking rally in Quartzsite in January. It was a great chance for fellowship among those who live this lifestyle. One of the highlights for me was the "home tours" where at least 30 rigs opened their doors to showcase what they had done/renovated/changed to make their RV their home. Of course it's also fun exchanging stories from the road and sharing favorite camping spots too. We made numerous new friends who we hope to meet again down the road.